Monica's Favorite Causes
Monica was concerned all her life with animal welfare and the environment. The following list includes information and pointers to some of her favorite causes.
---

Earth First!
Monica supported a number of Earth First! causes. She travelled throughout Appalachia learning about and protesting the destructive process of mountaintop removal mining. A memorial article was published in the January-February 2008 issue of the Earth First! Journal. The recent book, Coal River, documents part of the struggle against mountaintop removal mining in Appalachia and describes some of the organizations and events in which Monica took part.
---

Florida Wildlife Care, Inc.
Monica volunteered at Florida Wildlife Care for several years. She answered the 24 hour helpline, assessed situations, and gave instructions. She examined and stabilized the orphaned and injured animals that came to the center. Monica took care of animals that needed long term care and treatment as well as some that had only minor problems and were released after a few days. She did some rescues and transported animals to the center then released them when they were ready to go.
---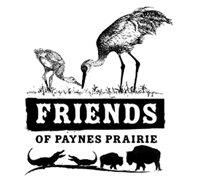 Paynes Prairie State Park
Monica Volunteered over 500 hours at Paynes Prairie State Park near Gainesville during her studies at the University of Florida.
---

Humane Society
Monica loved animals all her life. She volunteered at the Humane Society during high school, and picked up her Lab, Barney, from the Humane Society. The Whatcom Humane Society in Washington took care of Barney until we were able to pick him up and take him back east.